Blueberry + Peach Crumble with Sage
Blueberries, peaches, sage, all tossed together and topped with brown sugar, oats, pecans and vanilla. Oh my this was good. I am slightly obsessed with using herbs in all of my cooking, baking, drinking. Like when I made these white chocolate, peach, basil scones. Recipe coming soon by the way. Or how about that roasted strawberry gin + tonic with basil. I dream of that drink often.

Needless to say, don't be afraid to use those herbs. A few of my favorites are: sage, basil, rosemary, oregano, cilantro, parsley, and chives. Ok, I basically love them all. Add them to everything you make. It will be amazing.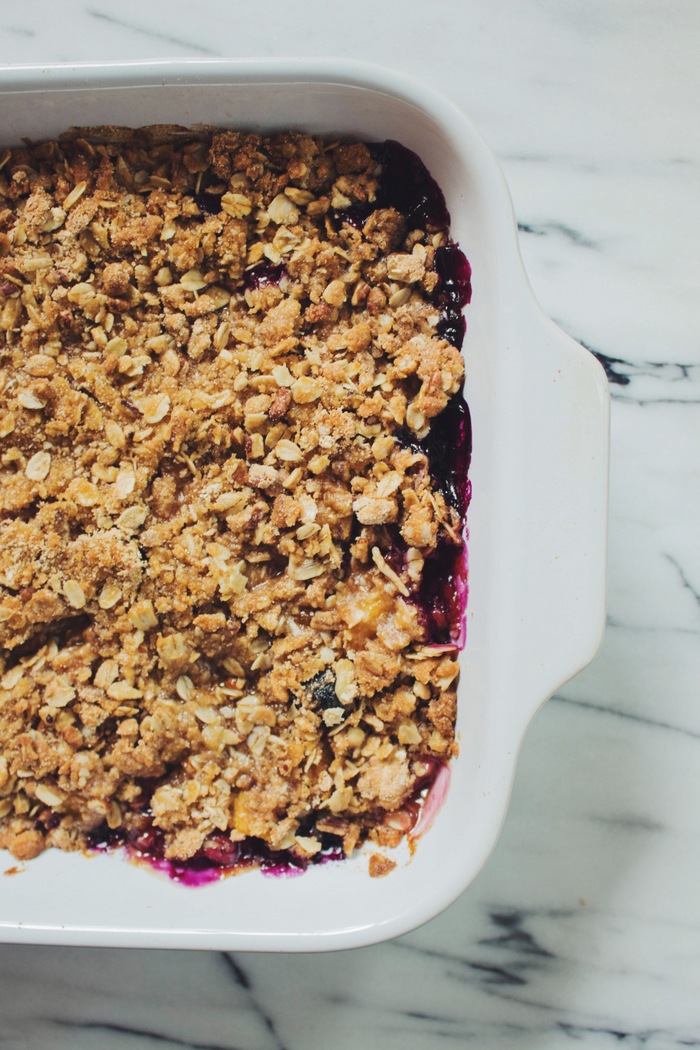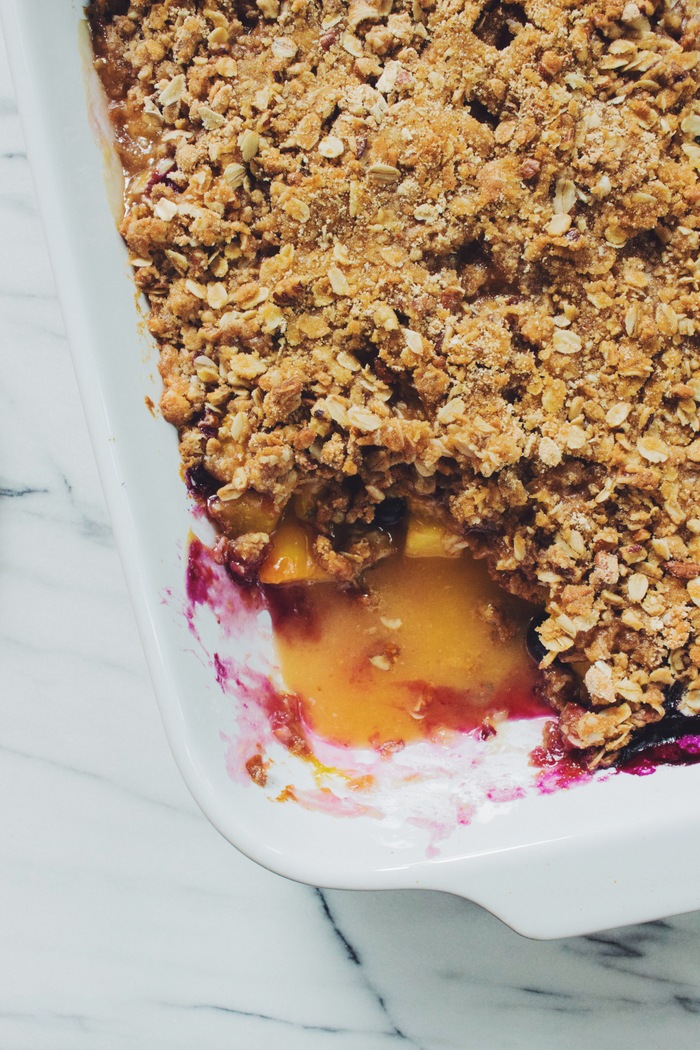 I made this blueberry peach crumble with sage for my friends at The Fruit Company. Check out the recipe, HERE!