pistachio + almond milk
I drink almond milk pretty regularly, but this was my first pistachio milk experience. It will not be my last.
Slowly I am learning on what other tricks I can do with my juicer, beyond making amazing juice. After reading this article, I have wanted to try making milk from almonds and even more so, from pistachios.
The best part is, you not only get 3 cups of milk per 1 cup of nuts, but you also get a cup of delicious butter. I turned my left over almond meat into honeyed sea salt almond butter. The pistachio meat simply became salted pistachio butter. They both are fantastic.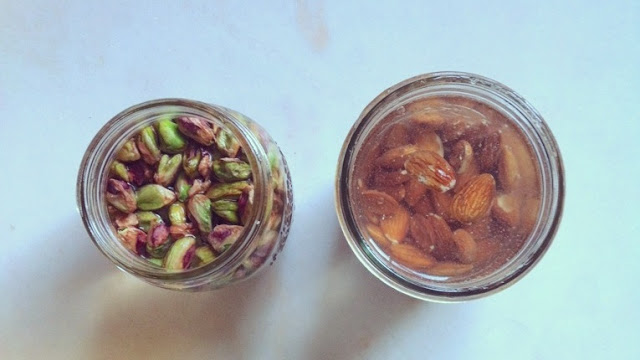 This is really simple. Place one cup of nuts in jar. Fill with water, covering nuts. Place lid on jar and soak over night.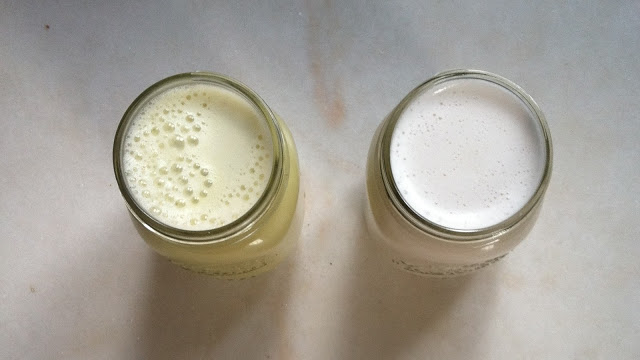 After soaking over night, the water will be cloudy looking. Drain that liquid. Add 3 cups of new water. Ladle the nuts and water into juicer.
I added a pinch of salt to the pistachio milk. For the almond milk I added a pinch of salt and raw cane sugar. Adding in a bit of vanilla would be great too.
I plan to use my milks for over night oats, smoothies, and simply drinking out of the jar. With a fancy straw of course. Yum!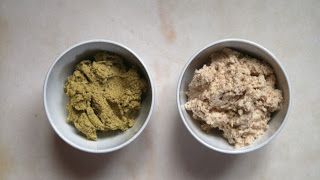 The butters turned out really good, very flavorful. And so easy to make. Add them to your smoothie. Spread them on a apple or pear. Use as a dip for your crackers. The possibilities are endless.
I make a lot of smoothies. This one is my favorite of all time. Frozen banana. Chia Seed. Pistachio Milk. Pistachio Butter. Honey.