flourless brownies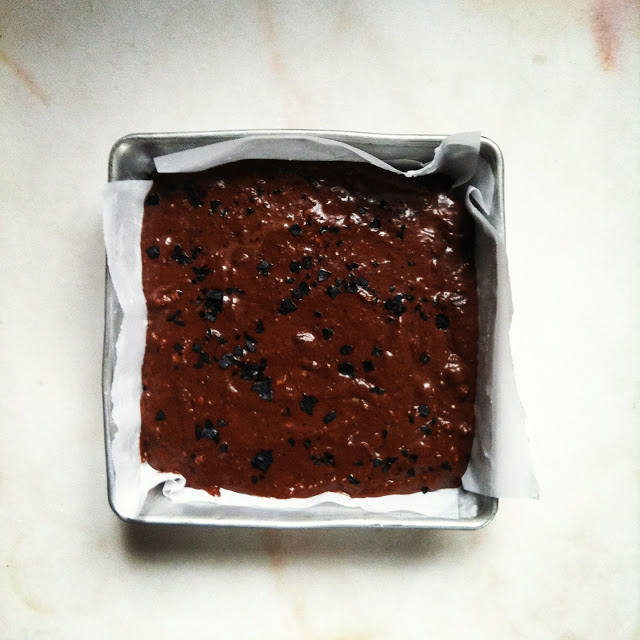 I am not going to lie to you and tell you that these are healthy brownies. They have sugar. They have chocolate. They have oil.
As many of you that know me, you know I do not like fast food. I do not like processed food. And I do not like "diet" foods.
I believe in cooking with real ingredients, fresh local produce and making high quality meals for my family. That does not mean however, that I do not like to induldge, because I do!
If you are going to have brownies, I suggest making these. They have black beans, which honestly you cannot taste, that add extra fiber and protein. Instead of butter, there is coconut oil. In place of white sugar, I used raw cane sugar. There is not any flour. These brownies are delicious. Don't let the black beans stop you.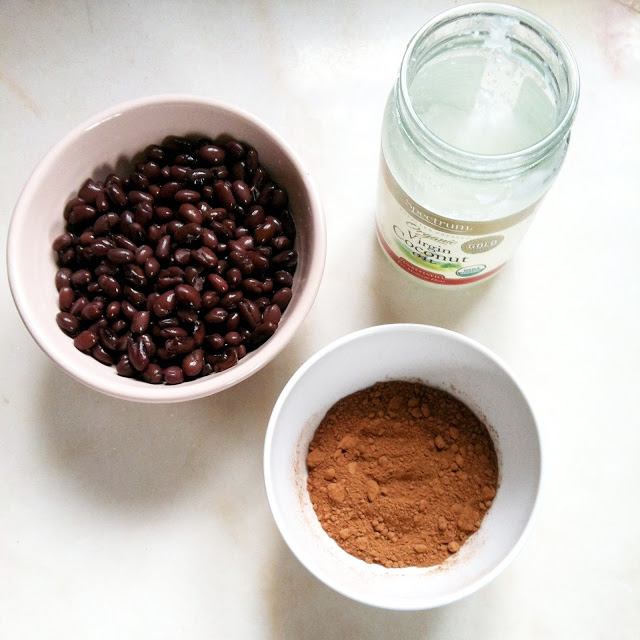 adapted from: Whole Foods Market
1 (15 oz.) can of no salt added black beans, drained and rinsed
3 eggs
1/3 cup melted coconut oil
1/4 cup cocoa powder
1/8 teaspoon of salt
2 teaspoons of vanilla extract * optional
1/2 cup raw cane sugar
1/2 cup semi sweet chocolate chips
1/3 cup chopped walnuts
pinch of flaky sea salt * I used black flake sea salt
Preheat oven to 350 degrees F.
Layer 8 inch baking dish with parchment paper. Spread thin layer of coconut oil over parchment paper and set aside. Place black beans, coconut oil, eggs, cocoa powder, salt, vanilla, and cane sugar in food processor and blend until smooth. Fold in chocolate chips and walnuts.
Transfer mixture to prepared pan. Sprinkle flaky sea salt over brownies. Bake for 35-40 minutes, until set. Cool before serving.